MECC'17 Overview
MECC '17 - Call Centre Problem Solving For Enhanced Results
MECC '17 sees the next stage in the evolution of expert assistance to remedy urgent issues in the call centre. It's a totally different approach that sees multiple interactions over an extended time frame in order to deliver what matters most to you - RESULTS!
However, do be assured that all of the usual features and unique MECC aspects, as depicted in the infographic below, are still there.
Register Now
MECC '17 TAKES EVERYTHING TO A NEW LEVEL
GUIDED PRE-EVENT READING PLUS PERSONALISED NEEDS ANALYSIS
NEW PRIORITIES-FOCUSED CONFERENCE FORMAT INCLUDES INTERACTIVE LAB SESSIONS
VALUABLE ATTENDANCE BONUSES FOR THE REST OF THE TEAM. E.G. FREE COURSE PLACES FOR TEAM LEADERS & AGENTS
WORK-RELATED POST EVENT ASSIGNMENTS & Q&A POSITIONS
MECC '17 CERTIFICATION EXAM/PRESENTATION TO VALIDATE LEARNING & SOLUTIONS TO KEY ISSUES
Register Now
The Region Craves Higher
Customer Satisfaction
But Widespread Current Contact Centre Practice Does Too Little To Deliver It & Increasingly Frustrated Customers Are Voting With Their Feet (& Mice)
Customers Want More
INSIGHTS' early 2017 regional survey confirmed what many say is inevitable. Companies raise their customer service game and senior decision makers need to do a whole lot more than mouth the standard platitudes about customers being "their most important asset".
Into this whole, new, fast-changing business world fall a whole new set of responsibilities, competencies and strategies. And the evidence is that those that fail to understand and adapt to this new "Age-of-the-Customer" paradigm are doomed to failure. So, for example, customer satisfaction (CSAT) as currently measured is not a particularly good reflection of customer retention. In other words, your CSAT scores can be high but your customers can still be leaving you in droves. Why? Because customers today now expect to be "satisfied" as a minimum. Delivering this adequately does not earn your customer's loyalty, any more - most expect so much more these days.
Brand Confusion
In many companies, the contact centre is the centre of competency for customer engagement. For many customers, the contact centre, as its main contact point, is the company, as far as the customer is concerned. Therefore, it is imperative that the contact centre is aligned with the company's vision and mission, and in particular, maintains and reinforces its brand values, promises and messages. When this doesn't happens, the customer becomes confused and asks himself questions such as "who am I dealing with here? One part of the organisation is saying one thing but I'm having a horrible experience trying to get customer service. Perhaps I should take my business to another company who would value it more and indeed make some effort to be consistent."
Simply put by way of examples, a company that sees itself as a quality leader cannot remain true to its brand by in using low performing staff and forcing customers to wait for a long time in the queue. Similarly, a market leader faced with a new market competitor needs to do as much as possible to retain its customer base by way of customer experience. Not doing so will allow the new entrant to grab market share easily.
Outsourcing May Not Be The Solution
Many organisations choose to outsource their contact centre functionality. However this will only work properly if the service to be delivered by the outsourcer aligns with the organisation's brand. When companies other than cost leaders, force Outsourcers into a "cost centre" mode of operation, they are effectively destroying their own brand.
Register Now
3 Common Dangers That Regional Contact Centres Face That Are Driving Up Customer Complaints & Threatening Future Business
1. Lack Of Strategic Guidance Given To Contact Centre
Issues
Senior Decision Makers "Functionally Incompetent" Or Not Aware That It Is Required
Call Centre Managers Revert To "Cost Centre" Mentality Irrespective of Brand & Service Implications
Low Level KPIs Pursued Irrespective Of The Effect On Business Results (Nobody Is Measuring This Link)
2. Old Fashioned Accounting
Cost-Based Accounting Drives Decision Making So Value Creation Activities Are Ignored
Key (And Increasingly Important) Forward Business Returns Due To Customer Loyalty And Advocacy Are Not Recognised.
Wide Perception That Customer Service Is A Business Cost Whereas Leading Companies Recognise Its Replacement Of Many Traditional Sales & Marketing Functions.
3. People Are "Controlled" Not Managed To Perform Better
Separate Departments Perform As Stand-Alone Silos With No Overall Customer View.
Minimal Investments In Staff-Hiring, Training And Motivation Leads To Excessive Attrition Costs, Dissatisfied Customers (Who Are More Likely To Leave) And Reduced Customer Retention (Customer Who Actually Leaving)
Lack Of Empowerment Of Agents Adds To Corporate Inefficiency And Leads To Frustrated & Ongoing Customers
Register Now
Welcome to MECC '17 -
A New & Innovative Way To Solve Your
Most Pressing Contact Centre Problems
- 4 Key Phases
Phase 1
Guided Pre-Event Reading
Personalised Needs Analysis
Pre-MECC '17 "Topics for Inclusion" Input
Phase 2
Choice of Pre & Post MECC '17 Conference Workshops (Optional but Recommended for Key Team Members)
MECC '17 Conference - AM - Plenary Sessions
MECC '17 Conference - PM - Guided MECC '17 Lab Sessions With Top International Experts.
And Don't Forget The Included Networking & Entertainment
Phase 3
Post Event Assignments
Access to Q&A Postings
Pre-Final Test Output Review
Phase 4
MECC '17 Certification Test & Result
MECC '17 is So Much More Than A Stand-Alone Conference. It's a Comprehensive, Interactive & Collaborative Scheme, The Like Of Which The Middle East Has Never Seen Before.
Register Now
Make Senior Management Happy That You Are Doing As Much As Humanly Possible To Improve Customer Satisfaction.
Experience A New Way of Learning & Solving Your Most Pressing Issues
Be Guided By World Class Experts Who Can Steer You Away From Expensive Pitfalls.
Receive New Tools & Templates That Will Help You Do Your Job For More Effectively & Efficiently
Achieve A Recognised, Regional Certification That You Can Be Genuinely Proud Of Due To The Learning & Application Required
Leverage The Bonuses Of Your MECC '17 Registration To Develop Your Staff
Learn How To Focus Your Resources & Staff On The Areas That Will Achieve The Best Results.
Regain Control Of Your Biggest Cost, People, Through Better Recruitment, Training & Motivation Techniques.
Make Lots Of New Friends & Associates Who You Can Reach Out To For Ongoing Support
Gain Access To Lots Of Additional Resources, e.g Benchmarking Guides That You Can Reference For Ongoing Development.
MECC'17 Key Areas Covered
Contact Centre Technology Update
What's Necessary?
What's Coming & Needs To Be Planned For?
What's Unproven?
How Can You Ensure An RoI?
Customer Experience Planning
Are Senior Management Onboard?
How And Where Do You Start?
How Can Technology Help?
What Sort Of Ongoing Customer Engagement Needs To Take Place
Register Now
New "MECC '17 Certification" Qualification (Needs Analysis, Exercise, Assignments, Etc)
Useful Operational Tools & Templates
Up-to-Date & Informative Article Pack
Discount Vouchers For Other Insights Public Courses In 2017.
Free Membership To MECXExCo (CX Executive Council)
Valuable International Benchmarking Guides
Gala Awards Dinner - May 16 Evening
One Free Place On Next 2 Day Virtual People Management (VPM) Public Course. (Worth $2K)
Two Free Places On Next 2 Day Public Agent Course. (Worth $2K)
Best MECC '17 Certification Submission Highlighted
COMPLAINTS
Understand The "Tip Of The Iceberg" Phenomenon
Calculating The "Cost Of Complaints" Is Usually A Major Eye-Opener For Senior Decision Makers
How & Where To Begin A Complaints Reduction Program
QUALITY
Are We Measuring The Right Things?
Should Whoever Scores A Call Also Be A Coach?
Why Length Of Tenure Is Not Enough, QA Staff Need To Be Certified Properly
How Higher Quality Drives Performance Improvement
Register Now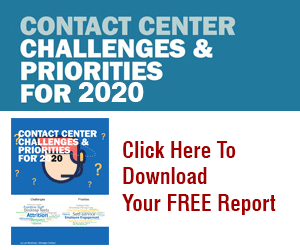 Pre-Conference Tutorials
Main Conference
Post-Conference Workshops